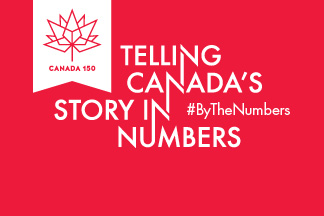 Statistics Canada plays a vital role in providing consistent data that tell the ongoing story of our country and our families. Beginning in 1666 when Jean Talon, the first Intendant of New France, conducted the first census, to more than three centuries later, the Census Program continues to be a valuable source of information for historians and genealogists. With a variety of research tools in various archives across the country, Canadians can explore their familial roots using census records and other historical statistics to help season—or fill in the gaps of—their unique family trees.
On September 21, 2017, Statistics Canada will celebrate our diverse Canadian families as part of its ongoing Canada 150 program: Telling Canada's story in numbers. Our guest speaker, Lisa Dillon, Professor of Demography from the Université de Montréal, will present A glimpse into the past: Using historical censuses to research Canadian families. Ms. Dillon will showcase highlights of historical research beginning with the 1666 enumeration of Québec by Jean Talon, and will discuss her early research findings from a new project on the 1831 Census of Quebec and the 1852 Census of Canada. She will also present research on intergenerational relations and living arrangements from the late 19th-century and on single persons' residential autonomy in the 1921-1951 Censuses of Canada.
Her presentation will be followed by a panel discussion with experts from various fields. At the end of the discussion, participants will be invited to ask questions.
This event will bring together academics, historians, genealogists, students, policy makers and community organizations in a discussion to advance our collective understanding of our country and our families.
When: Thursday, September 21, 2017, from 1:00 p.m. to 3:30 p.m.
Where: Sheraton Ottawa Hotel, 150 Albert Street, 2nd floor, Rideau Room, Ottawa, Ontario
Cost: Free
---
Host
Jane Badets, Assistant Chief Statistician, Social, Health and Labour Statistics, Statistics Canada
Guest speaker
Lisa Dillon, Full Professor, Department of Demography, Université de Montréal
Moderator
Rosemary Bender, former Assistant Chief Statistician, Statistics Canada
Panelists
Johanna Smith, Director General, Public Services Branch, Library and Archives Canada
Glenn Wright, Professional Genealogist
Register
Required fields are marked with an asterisk (*).